While wiring may not seem like a very important part of the IT conversation surrounding your business, it's critical that it be done correctly. That's why you need the expertise and years of experience of ITSG.
We've helped hundreds of Philadelphia area businesses prepare and execute office moves by outfitting their new offices with proper wiring and rewiring existing spaces. This is all done with minimum disruption and downtime to your operations.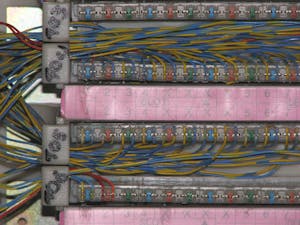 Our infrastructure team will design and build a tidy and professional environment that's easy to support, maintain, and upgrade as needed. And, we'll make sure your infrastructure wiring is able to meet and exceed your performance expectations.
Improperly laid infrastructure wiring can be a nuisance at best and a hazard at worst. Tangled wires slow down any repairs that need to be done to your system. And when something goes wrong, it can be difficult to locate the issue. In a worst-case scenario, they can even lead to fire, putting your employees and business at risk.
If your wiring isn't all that it should be, or if you're considering office renovations or a move, fill out the form below or give us a call at 484.443.4000.