There are so many different types of cloud services available today that it can be difficult to figure out which one your business really needs. Many companies, both small and large, are opting for a total cloud service subscription to meet their IT needs. However, not everyone knows exactly what the term "total cloud service" entails and what may be included with such a subscription.
Cloud Services
Cloud services are provided over the Internet through your service provider's servers rather than on your own physical servers on your company's premises. Such services are easily scalable and managed by your provider rather than by an in-house IT department.
Total Cloud Services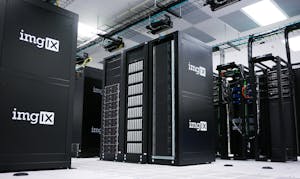 Total cloud services take things a step further. When a provider says they offer" total cloud services," that includes critical aspects such as
•Centralized file system
•Applications
•Security
•Authentication
•File sharing
•Single sign-on
•Backup
•Disaster recovery
•Support
In short, a
total cloud service
offers everything your company needs in the way of digital services without requiring that you have an on-premises information systems department or the servers that go with such a department.
What Total Cloud Service Means for Apps and Software
Your company no doubt uses a wide variety of applications. Trying to get them installed on all your employees' computers and devices can be time consuming and difficult. With a total cloud services package, all your apps, files, and features are remotely accessed through your provider's servers. This includes legacy software, vendor apps, and any other software your team uses. Your cloud service provider also handles all the updates involved, which serves as an added security bonus.
What Total Cloud Service Means for Access
You and your employees might appreciate it if you only had to remember one password to access everything digital, including apps, files, announcements, email, a service helpdesk, and more. And productivity might just skyrocket if everyone could communicate easily through a business dashboard with customizable news feeds. Those are examples of what total cloud service can do for access. You can setup a branded dashboard for your employees that lets them access all the necessary tools, all in one place. This service includes, of course, permissions for files and applications that limit access only to those who need it.
What Total Cloud Service Means for Files
When you use a total cloud service, all your files are consolidated in one place, too. They are remotely accessible by your employees and easy to share and collaborate on. Such a service also supports file synchronization and sharing so that your staff has access to the latest updates and changes in data. In addition, and perhaps even more importantly, your company's data is backed up and recoverable in case of a disaster (natural or otherwise). Total cloud recovery services include data backups and disaster recovery plans so that your team will experience minimal downtime should something unexpected happen.
What Total Cloud Service Means for Security and Recovery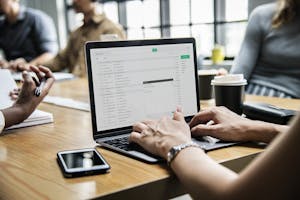 A total cloud service makes sure that all your data and apps are carefully protected through measures such as
•Firewalls
•Two-factor user authentication
•Password controls and rigorous password policies
•Intrusion detection and prevention
•Backups, retention, and logging with geographically dispersed data centers
•Secondary site replication
•Network with redundant power, network switching, routing, and connectivity
•Compliance audit support
•Complete disaster recovery service
What Total Cloud Service Means for Scalability
One of the most desirable features of a total cloud service, especially for startups or rapidly growing companies, is the ability to seamlessly scale your system to meet your immediate needs. You and your staff do not have to deal with adding servers, installing additional copies of software, purchasing new seats and licenses as new employees are added, and similar issues that are common headaches when expanding your network capabilities. A total cloud service takes care of these kinds of details.
Additional Benefits of a Total Cloud Service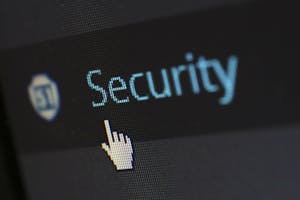 By subscribing to a total cloud service, your company will be able to easily scale to higher network capabilities and avoid the worries and complications of setting up IT infrastructure. You can also expect substantial long-term savings because you will not need to invest in expensive hardware and the IT staff to handle that hardware. A total cloud service approach can be especially attractive to small companies and startups that cannot afford to invest extensive capital in expensive IT infrastructure. As your company grows or shrinks, your total cloud services subscription can adjust accordingly. Finally, a total cloud service subscription can increase employee productivity by providing them with access to updated data and files as well as crucial applications from wherever they need to access them. Total cloud services can provide all the IT infrastructure – networks, hardware, software, applications, security, backup, recover, and more – that your business needs to function in a modern digital environment. It provides all of this without requiring an investment in physical hardware, servers, and an onsite IT staff to oversee it all. A total cloud service subscription can be customized (and even branded) to meet your company's specific needs and is easily scalable as those needs inevitably change. It offers a myriad of benefits including critical factors such as productivity, accessibility, and cost savings. ITSG Wants to be Your Total Cloud Service Provider ITSG offers the total cloud service that you need, with all the features and benefits just discussed as well as a few additional ones. Our skilled and experienced team at ITSG will work with you to create a customized total cloud services plan for your business that meets your needs without breaking your budget.
Contact us today
to see what we can do for you!