In keeping with our definition of "The Cloud," Cloud Based Services are any services that are provided by a centralized computer system that is available to end users by means of the Internet. Some of the most popular cloud based services today are web site hosting, hosted email, cloud based offsite backup, cloud based disk drives, cloud based line of business software and full cloud based servers and PCs. Since these are the types of services you will be considering when thinking about whether or not the cloud is right for your business, let us consider each one in some more detail.
Web Site Hosting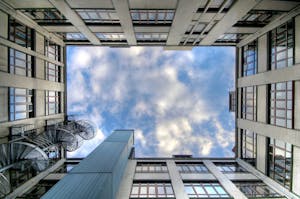 This is perhaps the simplest and oldest example of a cloud based service. In fact, these cloud based services were the beginning of the internet and our first experience at seeing the power of programs running on remote hosts that can be accessed from anywhere in the world through one standard interface – Internet Explorer. When most companies create a website, they first find a company that has servers available to store and run their site related programs so that anyone in the world can run them. The services typically only cost about $ 150 per year and you get a portion of the processing power and disk space of a web server. The hosting company typically takes care of all the details of making sure the host is up and available on the network. The owner of the site does not have to worry about any hardware or networking issues. He just puts up the programs to run the site and the hosting company takes care of the rest.
Hosted Email
Hosted email has also been around for a long time, but only recently has it become practical for fully functional, feature rich email systems to be hosted on the web. In the beginning, these services were simply email addresses from companies like Yahoo, AOL, Gmail or any web hosting company.
Users would go to a website, login with a username and password and use the browser to read and send mail. Features like calendar sharing and contact sharing were typically not available and moving around was a bit slow and awkward, therefore most businesses did not find these low end email systems useful.
Hosted Microsoft Exchange
Businesses typically require fast access, lots of data storage and full calendar and contact sharing. Until very recently, if you wanted all of these features, you had to use a local email server with Outlook clients on windows based machines. Microsoft Exchange has been the leader in this type of system for many years. A big change in this software is now making cloud based Exchange very practical. The new versions of Microsoft Exchange were written with remote access in mind. It not only works remotely with the new versions of Outlook, but it also provides a full featured "Outlook like" web based system. So now, whether you are on your PC with your local copy of Outlook , on the web with just a browser or on the road with your iPad or iPhone, you can get seamless access to an Exchange server located anywhere in the world. Small and medium sized businesses no longer need to own and manage their own Microsoft Exchange Server to get the full benefits of business class email features. They can pay a provider a monthly fee and get everything they need.
Google Mail for Business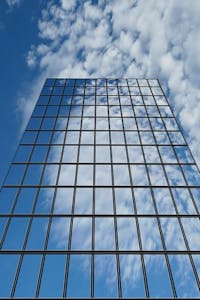 Gmail for business is also a fairly new service. This is mostly offered as an email service that is best accessed through the web browser, and no other email client like outlook is needed. In fact, it works best when used this way and is not well supported when trying to use mail clients like Outlook. Now you can get lots of email storage, shared calendars, shared contact lists and your own domain name though Google's commercial Gmail accounts. Gmail is typically less expensive than hosted Exchange, but I think it also is not quite as fast and fully featured as Outlook and hosted exchange. I also find it slower and more cumbersome to do everything through the browser, but not everyone feels that way and we are starting to see more businesses give it a try.
Cloud Based Remote Support
These are simple services that have been in full use for several years now. These services allow companies like ours to monitor servers and workstations for problems without actually being on site. Once we install a small program on each computer we can get information like, disk errors, memory problems, patch levels, event log entries, backup reports etc. Our servers, accessed via the cloud, report to us any problems that occur as soon as they occur. This allows us to proactively solve problems before they actually interrupt your business. We also use this service to push out updates, install updates, run disk defragmentation programs and other maintenance tasks. Remote control services like Logmein.com and Go-To-My-PC are also in this category. You have probably already used them to give access to your machine in order to have a problem resolved or you have seen a demo from a sales person using them. We will discuss the next service in its own post, because of the depth of the topic; cloud based backups. Stay tuned!