If you feel lost when it comes to IT and all the software and equipment that goes with it, then we have good news for you- you can readily outsource these services. Using an outside IT support service provider means you and your team can focus on what makes your business tick and leave details such as security, performance, monitoring, troubleshooting, and disaster recovery in the capable hands of the experts.
Evaluation and Planning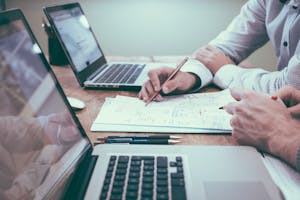 When setting up your IT support service provider, it is important to consider your current needs, as well as future plans you have for your business. The provider will use that information to recommend a detailed plan and budget that will ensure your IT purchases are in line with your business for the long haul.
Setting Up Your IT System
If you do not have an IT system in place, or perhaps yours is not as functional as it needs to be, your IT support provider will assist with both the installation and configuration of computer systems, servers, networks, hardware, and software. An IT support team will make sure everything is running smoothly and the various systems and components (printers, servers, computers, and software) are working seamlessly.
Monitoring Your IT System
Another key aspect of an IT support service is remotely monitoring and maintaining your systems. When your provider detects issues with your system, they will diagnose and address those issues immediately. They also handle installation of all updates, patches, drivers, and new software.
Optimizing Your IT System
An often overlooked aspect of IT support services involves optimizing your system. A good IT support service provider will stay on top of performance to maximize each component in your system. This helps support the productivity of your employees by going beyond just minimizing the downtime of the IT system and emphasizing its performance and usability. This includes maximizing network speed, application interoperability, system uptime, storage access, and usability.
Securing Your IT System
Keeping your IT system secure – along with all the private, sensitive data that belongs to your company and your customers – is a critical element of an IT support service. It is not enough to install a robust security system to protect from cyberthreats; such systems must be monitored and responded to when threats are identified. A dedicated IT support team can also assist you with any type of data compliance issues you may face, including HIPAA.

Cyberspace is not the only source of potential damage to your data—there are also power outages, electrical storms, tornadoes, earthquakes, and other natural disasters that can cause major problems for your IT system. A quality IT support service provider will aid in setting up a remote backup of your data and create a disaster recovery plan to make sure that you are back up and running as quickly as possible in the event of an unforeseen disruption.
On-Demand IT Support
One of the greatest conveniences of working with an IT support service is the availability of around-the-clock, on-demand support. When your employees run into an issue or have an IT-related question they can contact the 24hr help desk.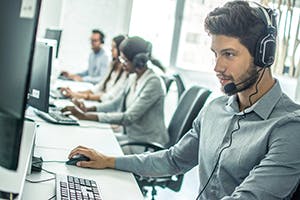 Whether vendor software is no longer functioning correctly, or there is a sudden drop in network speed, the support team will provide assistance, troubleshooting, and any necessary fixes so your employees can keep working with minimal delay and disruption.
IT Service Support Works For You
There are quite a few critical reasons to invest in an IT support service provider including: security and disaster recovery, on-demand IT support for you and your staff, optimization, and monitoring. In addition, an IT support provider will help you develop a plan for your company's system, taking into account both its current state (even if you have no IT infrastructure in place) and your future plans. An IT support provider will handle all the challenges involved with installation, setup, and configuration of both your hardware and software allowing you and your staff to stay focussed on your business.
Contact I.T. Services Group
I.T. Services Group
provides consulting and support services in the greater Philadelphia area. Our team of highly skilled consultants are located in and around Delaware County, Bucks County, Montgomery County, Chester County, Delaware, and South Jersey allowing us to monitor and quickly respond to your IT needs. At I.T. Services Group, we remain current with the latest practices, technology, issues, and threats so that we can provide you with cutting-edge support. We offer a wide variety of services including total IT care management, infrastructure wiring, cloud integration, network and data security, bundled into several different support plans. Our staff will work with you to find an IT solution to fit both your needs and your budget.
Contact us today
to put the security of ITSG to work for you!