In the last installment in our series on the uses of the Cloud for businesses. As internet speeds have been steadily increasing, another fairly new service that has become available is a system that relies on transferring data across the internet for backup. In the past, this was simply not possible because the transfer speeds were too slow.
Now, thanks to faster upload speeds and some innovative software, this is becoming more common. We always recommend some form of this service to all of our customers. We feel that any system that does not include some form of automatic offsite backup is not properly protected. If you are not using something like this, your data is at risk.
There are two types of services available – pure offsite systems and hybrid on/offsite systems. The pure offsite systems take an initial copy of a protected directory and then send changed files offsite to a centralized data storage facility each night. The hybrid system takes a copy to a local system every hour or so and stores it locally.Then, each night sends a second copy of the changes to an offsite data center or two.
Since this is such an important part of any business computer system I want to explain it in a little more detail so you can understand how each type of system works and why you need the Hybrid system in place. The pricing of the two systems vary wildly and I want to explain why.
Offsite Only Backup Systems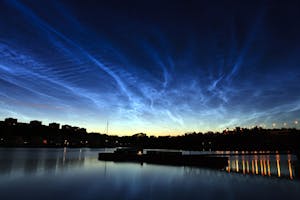 Offsite only backup systems are backup services that run on your workstation or server. They simply make an initial copy of your chosen directories and then take copies of changed files each night. The most advertised and therefore the most well-known of these services are Carbonite and Mozy.
These services are mostly for protecting documents, pictures and music files. They offer a simple solution for keeping an up to date snapshot of your important files. The websites and most of their marketing are clearly targeting home users. This is because they are not setup to handle full server system restores or large amounts of data transfers.
Although you can use these services for protecting key documents and the prices are very inexpensive (between $ 75 and $ 150 per year for between 50 and 200 gigabytes or so), they are not a good solution for backing up a business server. This is because you need to be able to quickly restore not only key files, but the entire operating environment if necessary. Of course, it is better than no offsite protection, but it is not suited to be your only method of backup.
Business Class Hybrid On/Offsite Backup Systems
These systems, often called BDR systems – Backup and Disaster Recover systems, are the best way to use the cloud to insure full onsite and offsite data protection of your onsite servers and business data. They will protect your operation from user errors, hardware failure, as well as total facility loss from fires or natural disasters. Before describing these systems, we should list the requirements of a good business backup system so you will see how this solution fits.
7 Key Requirements for Complete Backup System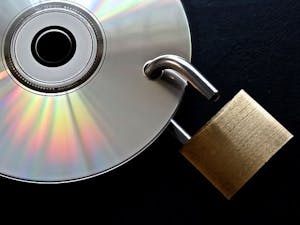 1. Must have full restore capability of data, Operating System and settings.
2. Must have multiple versions available – to restore old copies of existing files – in case an infrequently used file is discovered to have a problem
3. Must be able to restore the entire system quickly
4. Must be able to allow you to operate quickly in a Virtual Environment while the main system is being restored.
5. Must provide multiple copies of data, you need multiple copies in case your backup does not work for some reason. You should never rely on only one backup because when your main system goes down, you will not have any backup – you should never be in that situation.
6. Must provide offsite backup storage in case of a total site loss.
7. Must be verified and monitored regularly. If it is not, you may find your backup is not working when you need it most.
Keeping these seven key requirements in mind, let me describe a typical BDR Solution. These systems include a server grade Computer that has redundant disk drives and special backup software. The software runs a full backup of each server it protects and the initial backup is sent offsite to a data storage facility. This initial backup is called a "seed" backup or sometimes a "base" backup.
Once the base backup is run, the software will run an incremental backup as often as every 15 minutes. This method will make sure that the system and the data files can be restored to any point in time necessary. These incremental backup files are transferred via the cloud (internet) offsite each night. Once the data is offsite it is stored in a SAS70 secure, redundant data center.
The other key aspect of a BDR is that it allows for easy monitoring of backup progress and outcome. As stated earlier it is very important to know the status of each attempted backup and to be able to regularly monitor this each day.
The following are key features of a typical BDR solution that help it meet the requirements above:
Typical BDR System Features
1. Server Class Computer
2. Redundant Power Supplies
3. Redundant Disk Drives
4. Backup Software for Multiple Servers
5. Virtualization Software
6. Fast File Transfer to Offsite
7. Remote Monitoring Software
8. Integration with Remote Monitoring Tools
As you can see, if you are going to have an onsite data server, this is by far, the best way to back it up. These systems are available through IT Services vendors at prices from $ 195 per month and up, depending on the amount of data storage required. These systems are a great example of using onsite systems combined with cloud services to fully meet the need of protecting your key business systems and data.
Cloud Disk Drive
A Cloud Disk Drive is a simple service that can be very helpful to companies that have a lot of employees that need to regularly access data from remote locations. It involves creating a storage account on a cloud provider's system and then utilizing software that will create a logical disk drive on the user's computer. Most services like this will also allow for synchronization of a local folder to the cloud drive.
The most well-known of these services is Drop Box. Drop Box is inexpensive and is good for individuals to save files and make them available from anywhere and on multiple devices. Another service that we sell to businesses is Egnyte. This company provides cloud drives and multiuser capability for businesses.
These types of services are great for smaller companies where a large portion of the employees do not report in regularly to an office but need to share files on the road from multiple devices such as PCs, laptops, home computers, phones and iPads. Depending on the situation, you can even use these services to replace a server.
One of the good features of Egnyte is that it will also allow you to integrate a Network Attached Storage (NAS) device. This allows you to store data locally at the office, and also synchronize to the cloud storage drive for remote availability and backup. This way you still have a local copy for speed, but you also have the convenience and simplicity of the cloud drive.
Cloud Disk Services range in price from free to about $20 per month per user at the most. It all depends on what services you need and how much data you are storing. Drop Box will let you store up to a gigabyte or so for free.