HSBC is one of the largest financial services and banking organizations in the world. This massive bank (with headquarters in London and offices in 80 countries) was the victim of a serious data breach in which multiple accounts were compromised. These types of cyberattacks are becoming increasingly common, and many organizations are actively seeking identity theft protection monitoring and solutions for themselves and their clients.
What Happened with the HSBC Data Breach?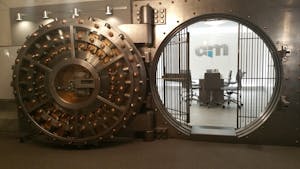 HSBC USA became aware that some personal internet banking accounts had been compromised by unauthorized access that took place between October 4-14, 2018. Online access was suspended as soon as the breach was detected. Information exposed during the breach included basic account information like name, mailing address, phone number, date of birth, account numbers and types, as well as more detailed information such as account balances, transaction history, and payee account information. The breach was limited to the USA branch of HSBC, which is a subsidiary of the European USBC Bank. HSBC's timely response to the breach involved alerting customers whose data may have been accessed and adding an additional layer of security for the personal internet banking authentication process. In addition, all customers who may have been victimized were provided with a free one-year subscription to an identity theft protection and credit-monitoring service, which is a very common response when private data has been accessed by unauthorized parties. In spite of their quick action, HSBC may face private and class action lawsuits related to the breach.
Financial Institutions and Online Security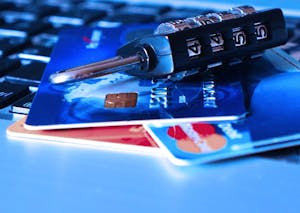 In the months prior to the breach, an article from
Wired
indicated that HSBC UK was one of several banks whose security standards were not making use of the latest methods to protect the information of their clients. While this study focused on European banks and did not directly involve HSBC's US office, it does indicate a disturbing pattern. We can and should expect to see more bank and financial institution breaches.
Issues After a Data Breach
When this personal information falls into the wrong hands, it has a two-fold impact: the repercussions for the company whose system was breached and the aftermath for the customers whose information may have been stolen.
Organizations Dealing with a Data Breach
Banks and financial institutions depend heavily on their reputation, which can take many years to build and only moments for a hacker to destroy. The same is true, although perhaps to a lesser degree, of other companies and institutions. A cybersecurity breach is hard to overcome when it comes to customer confidence. Beyond issues of confidence and reputation lay the dangers of expensive lawsuits and costs involved with helping customers make sure they do not become victims of identity theft as a result of the data exposure. There will also be costs associated with the forensic analysis of how the breach occurred and additional measures to make sure such a breach does not happen again.
Individuals Whose Data Has Been Breached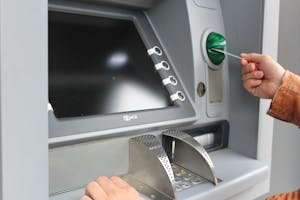 There are also major issues for any customer whose data may have been exposed. There is a high probability that they will become a victim of identity theft in the future now that criminals possess their private information. When this may happen is unknown. That is why a common response to a data breach is for organizations to provide affected customers with a subscription to a identity theft protection service that monitors unauthorized activity. These subscriptions, however, are usually only offered free for a limited time.
Preventing Identity Theft
One of the best ways for companies and individuals to prevent identity theft is to invest in an ongoing, comprehensive identity and credit monitoring system. Identity monitoring is not just a concern for customers, but for businesses as well. An ideal system would provide protection for both an organization's customers and its employees. Keep in mind that hackers often use employee information to gain access to private, otherwise secure customer data.
Identity Theft Protection by ID Agent
ID Agent provides threat intelligence and identity monitoring solutions to organizations and individuals impacted by cyber incidents. ID Agent's
Spotlight ID
is one such identity theft protection package that not only protects customers through identity monitoring but also proactively protects them by monitoring employees for identity theft by detecting when an employee's credentials have been compromised. ID Agent also aids in protecting employees and customers by alerting users when someone is targeting their social media. A package such as Spotlight ID can help your business or organization build a reputation for commitment to security and a proactive approach to protecting sensitive data.

Cybersecurity attacks on financial institutions, and organizations in general, are not destined to stop anytime soon. As a business owner, it is imperative to take a proactive approach to protecting your information and that of your customers and clients, and comprehensive identity theft packages such as ID Agent are one of the best ways to do that.
Philadelphia IT Support Company Is Your Virtual IT Department
At IT Services Group, we are committed to helping you manage your IT infrastructure and services as efficiently as possible, and as part of that ongoing commitment we recommend a subscription to the ID Agent service. We can install Spotlight ID on your behalf, making it a hassle-free and seamless process that demonstrates to your clients that you have the technology in place to help keep their private data and their identity safe.
Contact us today
for more information on Spotlight ID and how it can help you!