If you are considering a virtual desktop solution, you will have to decide between a hosted desktop and a cloud desktop. A hosted desktop utilizes virtual desktop infrastructure (VDI), which is the practice of hosting a desktop within a virtual machine that runs on a centralized server. Alternatively, a cloud desktop is a virtual desktop that is hosted on the cloud. DaaS, or desktop as a service, is another term used to describe a cloud desktop solution. The primary distinction between the two concepts is the hosting of the virtual desktop. Careful consideration of the strengths and weaknesses of each virtual desktop option will allow you to make the best choice for your business.
Virtual Desktop Infrastructure: Pros and Cons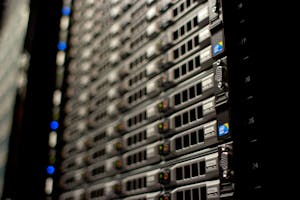 With VDI, servers are typically located on-site, and business owners who are focused on security concerns may feel more comfortable knowing they have full control over their hardware, software, and data. For some businesses, data security is of the utmost concern, and protection of data may even be subject to government regulations. However, the onsite management of VDI technology is a specialty field, and it can be labor intensive for IT managers. With VDI, the IT department will be responsible for managing each machine's applications, permissions, security, and collaboration. Implementing VDI requires a significant investment in server hardware, and additional expenditures may be required for storage and network infrastructure. Therefore, the total cost of VDI implementation can actually be higher than the cost of purchasing a new PC for each user on a traditional local network. In addition, using VDI can be cumbersome for end users as they have to manage two desktops and two taskbars; one set shows the user what files he has open when he's working online, and the other set shows what files he has open locally. Having to close one set and open the other to locate and access everything with which the user is working can be frustrating and inefficient. In regard to accessibility, VDI is limited in its adaptability to mobile devices. For example, VDI does not display well on mobile devices due to image display distortion. Remote access is further compromised by VDI's inability to adapt to rapidly evolving technologies.
Desktop as a Service: Pros and Cons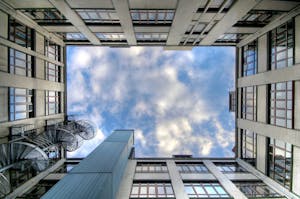 The best feature of DaaS is access anytime, anywhere. A DaaS system allows a user to access his work desktop virtually anywhere he has an internet connection, and it is generally more compatible with mobile devices and tablets than a VDI system. In addition to being convenient, the remote access enabled by DaaS increases the productivity of users who are out of the office. However, internet or network connectivity issues can undermine productivity. A DaaS setup helps you to monitor security and reduce maintenance costs because the system only has one central point that needs upgrading and maintenance. Because DaaS reduces infrastructure responsibilities, cost savings can be significant. And savings are not limited to hardware; DaaS eliminates the need to purchase multiple licenses for users with multiple devices. In addition, DaaS offers the opportunity for better spending and budget controls because cloud desktop solution services are bundled and billed as a monthly subscription fee. Unlike VDI, DaaS has built-in end-user functionality. DaaS empowers end users to manage user accounts, create company directories, control applications, run administrative tools, and add gadgets to the desktop. For a business that is growing rapidly, DaaS offers the ability to establish a new work station in minutes. No new hardware purchases are necessary, and system setup is minimal. In this regard, DaaS offers maximum scalability, which makes it an ideal choice for startups, rapidly growing businesses, and seasonal enterprises. Most IT departments consider DaaS simple to oversee and manage as the bulk of network oversight responsibilities are outsourced. Therefore, DaaS allows IT managers the time to focus on business growth strategies instead of network troubleshooting. DaaS has security benefits, too; the offsite data storage of a DaaS system can significantly strengthen business continuity and disaster-recovery capabilities.
Choosing the Best Virtual Desktop Solution for Your Business
DaaS is a comprehensive virtual desktop solution, and it offers more flexibility, customization, and cost savings than VDI. Choosing a trustworthy company to host your cloud desktop is critical for protecting your company because your cloud provider will be responsible for storing and safeguarding your data. If your business has special data security needs or is subject to data-storage regulations, you should choose an IT company that has experience and a proven reputation in your field. With DaaS, you can streamline your internal IT function and take advantage of everything cloud computing has to offer.