Any type of data compromise–whether it be the work of malicious hackers ready to sell it on the dark web, or the aftermath of a natural disaster that destroys your onsite IT system–can cripple your company in the blink of an eye. These dangers apply equally to massive Fortune 500 companies as well as small businesses. In fact, smaller companies stand to suffer the most when their data is compromised. The good news is a well-designed data storage solution can safeguard both your company and its data. There are budget friendly options to suit every size company.
Importance of Safeguarding Your Data
It is vital that your data is kept safe, and keep in mind that data breaches not only harm your customers, but can cause untold damage to your company's reputation and bottom line. Once you have lost the trust of your clients, it is almost impossible to win it back. Add to that the stiff fines and potential lawsuits that go with exposing private information and a data breach can actually destroy your business. In addition, there is the danger of trade secrets, proprietary information, and company financial data falling into the wrong hands.
Offsite Data Backup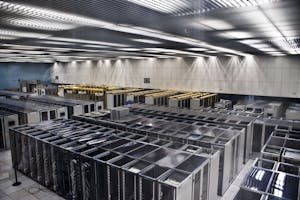 Your data is of little use to you if you cannot access it, and your customers trust you to not only protect their data from hackers but to make sure you do not lose it. Most data storage solutions will provide some type of offsite backup, which means that if your onsite data is damaged, destroyed, or becomes inaccessible, it will not be lost. Remotely stored backups of your system will be heavily encrypted, stored on redundant servers, and often located at more than one site. It is secured both digitally and physically, with special safety measures such as a waterless fire suppression system and heavily insulated walls for the server rooms.
Disaster Recovery Program
An oft-forgotten aspect of data security is making sure that your team not only has continued access to the data but to all the elements "under the hood" that help them use that data: applications, configurations, operating system, and services. It is possible to have a full backup of your entire operating system as well as applications and settings, allowing for an almost seamless recovery of your data and your entire system if something goes wrong – whether the damage was the result of malware corrupting the data or a natural disaster such as a flood or a tornado. Being able to get your system up and running as soon as possible can make all the difference when it comes to your company surviving a disaster.
Compliance Requirements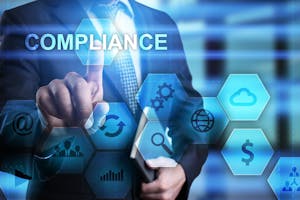 If your industry is heavily regulated or deals with personal identifiable information, compliance is extremely important. That is why companies in industries such as finance, education, and healthcare look for data storage solutions that support their compliance needs. A high-quality data storage solution addresses these issues and is customized to assist with compliance audits, alerts for potential breaches, and compliance reporting functions. The potential cost involved with fines and lawsuits if a breach takes place or compliance regulations are not followed make it necessary to have a data storage system that supports the compliance needs of your company.
Digital Security Measures
Another way that a data storage solution can help safeguard your company's invaluable data is through measures such as robust encryption and firewalls. IT data security professionals make sure your data is kept safe from cyber-threats such as spyware, trojan horses, denial of service attacks, viruses, and worms. These safety measures are updated regularly to make sure your system is protected against the latest potential attacks, including both outside threats and inside threats (e.g., phishing email sent to employees, drive-by downloads on employee computers). More active security measures can include web, email, and message filtering; robust authentication; and security tools to disable employee devices should they fall into the wrong hands.
A Data Storage Solution Plan is a Must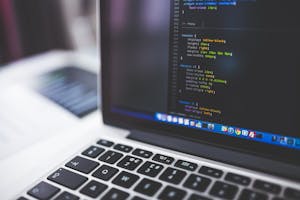 A quality data storage solution, in addition to handling the storage aspects of your company's data, can assist in protecting you from a variety of threats, both natural and cyber. Storage solution measures such as offsite data backup, disaster recovery programs, compliance requirements, and digital security measures can help you not only keep your data safe but accessible to your business. An investment in a customized data storage solution is a very wise choice and helps to protect not just your data but you and your customers too – and we can make such a solution available at a price small businesses can afford.
Contact ITSG Today
ITSG provides IT support and services to the Philadelphia area, and that includes custom data storage solutions. Our extensive list of solutions includes total IT management, fail safe backup systems, disaster recovery programs, cloud integration, and network and data security. We offer IT support plans to fit every budget, and our team of IT experts will work with you to find a solution to fit your particular business needs. When it comes to IT and security one size does not fit all. We can help you keep your data safe and accessible to your employees and ensure that your system reflects the latest industry best practices.
Contact us
today and let us help you set up a secure data storage solution.