One of the newest trends in company management is BYOD, or bring your own device. This policy is becoming so popular among corporations that 74 percent of polled companies are either using BYOD or planning to make the switch in the near future. Some estimates put the BYOD industry at around $181 billion by the end of this year. If you're running a company and you're in need of a cost-effective, morale-improving technology strategy, then BYOD just might be the perfect solution.
What Is BYOD?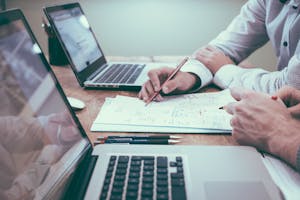 Essentially, BYOD means that a company allows its employees to either use their own computer or cell phone or buy something for the job. You're going to be buying technology for your employees, anyway, right? Why not invest that money in a program that allows employees the freedom to work using the electronics they love? Of course, BYOD isn't quite that simple. While there are myriad benefits to the policy, there are also some underlying hazards that need to be addressed. When you're opting for a bring your own device policy in your workplace, you're going to need to kick things off by finding a strong and intelligent ally in the IT field. In the Philadelphia area, that's Media, Pennsylvania's IT Services Group. Before you take the technological leap, though, it's important to know what the pros and cons of a BYOD system can be.
BYOD Opens the Door to Potential Security Risks
Perhaps the most glaring flaw in BYOD is the potential for a security breach. Consider that when you allow your employees the opportunity to bring their own electronics into the office, that means taking those electronics out again and — in the case of smartphones — using them in public. What's more, these employees will likely make their work tech their primary electronic, which means they'll open their machine up to security breaches much more commonly by visiting sites that don't pertain specifically to company information. In other words, BYOD offices allow for data leaks and security vulnerabilities galore.
Mobile Security Can Be Especially Cumbersome
Security issues are particularly prevalent in mobile devices. Though the trade-off is near universal access to employees' work emails and information, smartphones are a constant target for security breaches.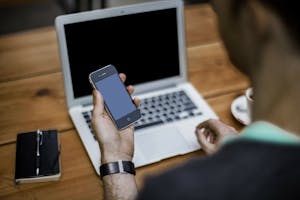 In fact, one study conducted by HP indicated that an overwhelming 97 percent of mobile devices had access to at least some small bit of their user's private information. When your employees are relying on their BYOD mobile device as both a professional and personal mobile device, your company's security is essentially relying on the security and impenetrability of most mobile apps… which isn't great.
A Strong Team and A Lot of Information Can Counteract Security Woes
A simple two-pronged attack can help you overcome or even avoid security issues. First, make sure that your IT is being handled by a reputable team like the pros at the IT Services Group, who stay on top of the most current techniques for keeping your company's information safe. The second thing to do is make sure that your employees know how to keep their electronics safe from accidental or malicious intrusions. By having occasional meetings and sending out regular, concise security updates, you can exert some control over the potential for security issues.
There's the Potential to Save Your Company Some Money
Some people come to the job with their own preferred tech sitting at home. If they elect to bring in their own computer or their own phone, that's money in the bank right away.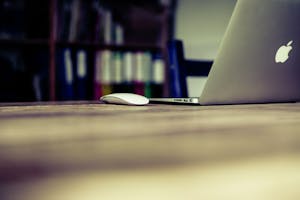 Even if your employees need a little bit of a boost in the tech department to ensure that their electronics can keep up with the pace of your business, you can likely save some money in the long term by providing new, reasonably priced electronics that will work without a hitch for the foreseeable future.
Employees Love a BYOD Atmosphere
What's more important than your employees' satisfaction? Several studies have been released that indicate employees vastly prefer a BYOD strategy over the alternative. Not only does the BYOD option allow employees to work with electronics with which they're already familiar, it also allows them increased mobility and flexibility during their work day. That increased sense of freedom equates to more productivity among your team without adding to their stress.
Remove a Big Part of the BYOD Hassle By Contacting the IT Services Group
In Philadelphia, there's no other company better equipped to handle any and all information technology services. If you've opted for a
BYOD policy,
our passionate team can help integrate your employees' machines seamlessly and easily. We know you've got a business to run, so we take great pride in providing first rate customer service designed to ensure that IT is one thing you never have to worry about. With on-site help available and a wide array of services, you can count on the IT Services Group in Media, Pennsylvania.