One of the major benefits of the cloud, cloud computing and SaaS is the ability to store and manage unified data. But that is not the whole story. If your business is to continue to compete, then you need to be aware of how adopting cloud solutions now can offer you options that will maximize your chances of long term survival. The fact is that successfully embracing the cloud can drive innovation and lower costs within any business. How does it do this?
How Cloud Solutions Can Drive Innovation In Business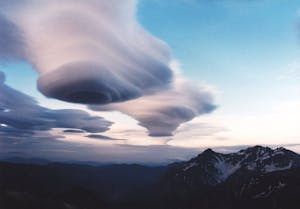 Cloud computing allows you to unify and centralize your key systems. This creates a simple platform for everyone in your business to use and to do so in a more structured manner. The combination of centralized data and centralized systems mean that business leaders have the ability to analyze data and drive change through a unified process. This leads to far faster innovation than in a traditional model where systems are locally managed and bolted together. It's this ability to analyze and respond quickly that will drive innovation in any business. Rather than having to manage a change process across different systems, it can be done far more quickly. If you need to deploy something new to manage a process, it can be done rapidly, rather than through different IT systems all requiring implementation, training and maintenance.
How Cloud Solutions Drive Down Costs In Business
Because cloud solutions are remotely managed by expert third parties, it means your in-house IT team can be highly refined. So cloud computing has the ability to minimize your fixed labor costs. On top of that, it means your in-house software and hardware commitments can also be minimized. Not only does this have the benefit we have already discussed around rapid deployment and change, but it also dramatically lowers your fixed hardware and maintenance costs. The third area where costs can be dramatically cut, which is often overlooked, is around business processes.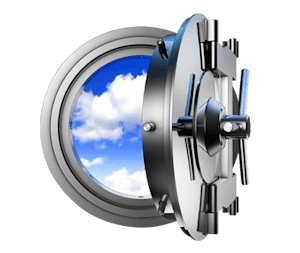 The use of unified data and systems through cloud solutions means that everyone in your business is working the same way using the same process. Learning curves are quicker, adoption is quicker and working practices are streamlined. As well as saving time and money through streamlining work processes, the cloud also allows you to benefit from unified data analysis. Because everything is being channeled through the same cloud systems, that same data is available for analysis by everyone in the business. Rapid analysis can lead to rapid action. Rapid action can allow you to take advantage of market opportunities you may have otherwise missed. So cloud solutions and not just about the systems themselves. They can have massive knock-on benefits in terms of how your people work, and also how your marketing budget is spent. In this digital age, marketing happens in real time. Through social media especially, marketing plans are having to be adapted rapidly. The integrated, centralized, real-time data that cloud software solutions can provide your business mean that your marketing team, whether internal or external, can adapt their strategy more rapidly using hard data rather than gut feelings – maximizing your ROI.
Cloud Solutions Make Remote Teams A Reality
Another area beyond storage which is often overlooked in terms of the benefits of cloud solutions is that of remote team working.

Many businesses simply cannot pull together the talent they require into their business locations on a daily basis. On top of that, offering your staff the ability to work remotely can be a massive benefit in terms of attracting high-caliber people. Cloud solutions, that can be accessed anywhere using a unified access path, allow anyone in your team to participate from anywhere in the world. Suddenly you are no longer tied to our location to maximize the use of talent. You can recruit remote specialists who can quickly adapt to your systems and ways of working, and rapidly integrate them into your existing team.
Cloud Solutions Can Have Massive Financial Benefits
Because most cloud systems are remotely managed by experts, it can have financial benefits for you in all areas. You can minimize your fixed labor costs. You can maximize your return on every investment you make.

Your business can benefit from lower in-house information technology hardware and software costs. Another benefit of this is that downtime can also be minimized. Even basic admin tasks can be simplified, adding up over time to a huge labor cost saving. Basic tasks that can take time, such as adding a new user, managing access rights and implementing policies can all be done just once for all of your infrastructure. But there is also another financial benefit. Because most cloud solutions operate on a fixed cost, monthly contract basis, you can lower your initial investment as well as your ongoing costs. And at the other end, you can easily get out of a cloud solution if you want to. Another benefit of this is that because cloud solution companies want your business, you can enjoy leverage in terms of feature and service level development, that you simply could not have with a traditional in-house hardware and software solution.
Embrace The Cloud Right Now
The simple truth is that the benefits outlined here are tangible and being enjoyed by businesses across the world right now. And that is only set to continue as more and more companies take the plunge. So it's time to seriously consider all the benefits of moving to cloud solutions within the scope of your business. Increased ability to react and take strategic decisions, dramatically shortened deployment times, and overall lowering of risks and costs, are all reasons why you should be moving your business into the cloud right now.