Do I still need my IT guy?
With the Full Cloud Solution, all of the servers and workstations are now residing offsite at a data center. Almost all of the maintenance normally associated with your Servers and PCs will be able to be done remotely. This does not, however mean that it will not need to done at all. You just will not see anyone working. All of the software installations, updates, patches, anti-virus issues, backup tasks, log checks, hardware repairs etc. will still need to be done.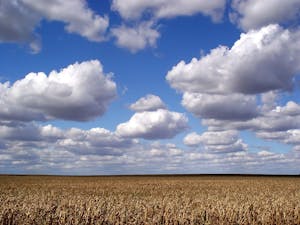 This change will mean that if you have a full time IT support person on site, there will be less for that person to do. If he is your employee, the only thing left for him to do is to support the application software and make sure the network itself is running. If your company has more than around 150 people you may still have enough work for an in house IT professional, but he will not need to be as skilled as before. If you have a company with less than 150 people, a decision to go with full cloud computing is a decision to outsource your entire IT operation, since a full time IT support person will not have enough work to do.
If you already outsource your IT support, it is very likely that you will continue to use their services for this work; you just will not see them as much. In fact it is very likely that they will be the ones selling the cloud services and they will bundle their support in with the price.
As I have said before, the full cloud computing model has all of the best practices and top of the line support included in the one monthly price. The IT Support company who provides this to you is a very important part of the success of the project. What you will typically see in the next few years is that the same companies that now provide standard networking support contracts will also be reselling cloud computing services.
These services will usually be provided by a third party that specializes in running datacenters and supporting the virtual servers. Your IT Support firm will take the responsibility that they have always taken – namely the installation, maintenance and support of the servers and PCs. They will still be your main point of contact and will help you implement all of your software solutions and actually make it all work together. Let me show you in a list how the work will be split up.
Full Cloud – Data Center Responsibilities
1. Real Estate and Building for computer rooms
2. The secure room and rack space for equipment
3. Physical security for the computer room
4. Redundant air conditioning
5. Fire protection
6. Redundant power – generators etc.
7. Redundant high speed Internet lines
8. Hosting servers and the Virtualization software
9. Failover Servers
10. 2nd Site Failover Servers
11. Onsite/offsite backup software and storage
12. 24/7 365 support staff for the above services
If you look at the list closely, you will notice that most of the items listed for the Data Center are all things that small businesses typically do not have. If you are like most small businesses today, all of that is taken care of with a server computer in a closet.
If you purchase the cloud services directly from a large data center company, this is what you get. This part of the service basically takes the place of your Server and PC hardware. It is the part of your IT budget that you purchase every 3 to 5 years. In this scenario you are getting a major upgrade in quality, and you are renting it instead of buying it.
As is the case now, the responsibility for making all of this work in your business falls to your local IT Support company. The big difference now is that he will not be selling you a bunch of hardware and software every three years; it will all be rented on a month to month basis.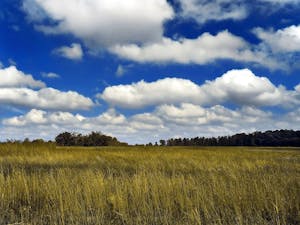 Full Cloud – Local IT Support Company Responsibilities
1. Install the Server Software and configure it
2. Install the PC software and configure it for each user
3. Install and configure each application
4. Design and configure the backup plan
5. Create the User database on the server
6. Set up the Anti-virus protection
7. Set up the Email services – configure users
8. Install and configure any custom software
9. Set up the local network and all its components
10. Provide Redundant Internet access
11. Configure routers and firewalls for security
12. Setup, configure and monitor web filtering and security
13. Setup and support all remote users, including smart phones and iPad devices.
14. Make sure all PCs or thin client computers are setup to connect to the data center.
15. Set up all printing
16. Set up scanner and all other devices
17. Support all the software – make sure your staff knows how to do everything
18. Monitor the servers and PCs
19. Patch the servers and PCs as necessary
20. Fix all problems as they occur, both on site and at the data center.
21. Provide a help desk service for the entire system.
As you can see from this list, your local IT Support Company will still have plenty to do and will still be an important part of making sure your IT operations run smoothly and help to make your office more efficient.
Because all of these items in both lists will be covered by one monthly fee, it will be very easy to budget your entire IT Function program. This monthly price will be the lion's share of the budget. We will talk more about this in the next chapter where we compare the costs for traditional vs. full cloud computing.