Continuing our series on services that can be moved to the cloud, today we will look at Cloud Based Applications. Cloud based applications are what we call any application where the program and the data are not stored on your local PC or Server. Cloud applications are stored on remote servers and users access them through the internet, using locally installed client software or via a web browser.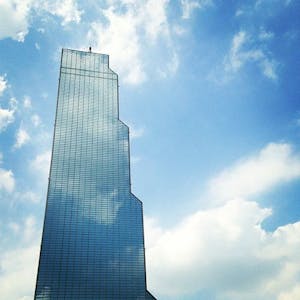 Back in the late 1990s, when we first started to see applications delivered like this, they were called ASP based applications. That stood for Application Service Provider. The ASP had large computers in a central location that ran web based programs and databases. Their customers accessed the program via the web browser.
One of the first ones that I used back in 1999 was a web based payroll service. With this service I was able to login to a web site, enter employees, their pay rates, tax information etc. The payroll company's server processed the payroll, filed the taxes, transferred the money and gave me the reports I needed. They even filed all the tax returns. I did not even have to store any data or install any programs.
Salesforce.com was another early provider of ASP services. They offered, and still do offer, Customer Relationship Management systems (CRM) via the web. Their customers found that it was very convenient to access this key company data from any location.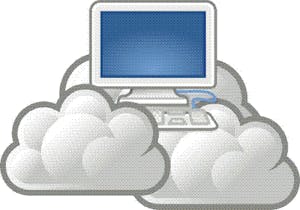 Google Apps is one of the first offerings of this kind for word processing and spreadsheets. Once you logged on to your Google account you could access your documents and use the software. In the beginning they were offering this for free but as it becomes more feature rich it costs some money. This is a typical strategy to give it away for a while and as more and more people start using it, turn it into a commercial product.
Microsoft now offers its Office Suite fully hosted in the cloud; they call it Office 365. It gives you a place where you can access the latest copy of Office and type documents, create spreadsheets, etc. all online. You just need to have access to the Internet.
Some benefits to accessing applications this way are:
1. Faster deployment – application is already installed, you just connect to it.
2. Usually hosted in a data center that is secure and provides power, disk storage and Internet redundancy
3. Usually meets SAS 70 and ISO certifications for data centers.
4. Usually have redundant data centers in different parts of the country or world.
5. Up time is therefore very good
6. Professional Staff on site to manage maintenance and problems that occur.
7. 24/7 365 Support
8. Contains the latest versions
9. Can scale up and down depending on your employee count.
10. Easy to budget
11. Easy to share files and services with coworkers
12. Access the system from anywhere with any device
13. Mobile Device integration.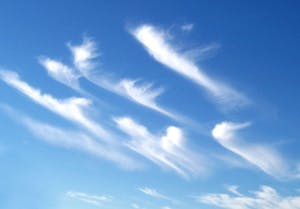 Potential Problems with this method:
1. Price – Includes the latest versions and full redundancy and support. If you are not doing this now, the price will be higher.
2. Application Speed – Screen movement is still not quite the same as on site – locally run systems – it will be dependent on your internet speed.
3. Makes you very dependent on your own internet connection. You will most likely want redundant high speed connections with automatic failover.
4. Forced to pay for the latest versions of the software. Now many customers put this off and skip a version upgrade or two if they are happy with the features and the product is still supported. Because the version often changes without your control, you may experience unplanned training issues as new versions are deployed according to the vendor's schedule.
As you can see, there is a lot to think about when considering these services. There are still pluses and minuses to Cloud based applications. Some of these services will work for some businesses better than others. If you evaluate the service and your situation by the criteria above it will help. You will also want to look at Chapter 4 where we fully discuss the cost comparisons.