Business owners have numerous daily tasks and longterm goals that consume their time and attention. Outsourcing is one way to decrease workload and increase efficiency. Businesses outsource services such as marketing, accounting, customer support, and several others. One of the most important tasks a business should outsource is IT services. A managed services provider, or MSP, can take a large amount of stress and responsibility off a business owner's shoulders. If your company is contemplating outsourcing IT to an MSP, read on to learn the several benefits of doing so.
Convenience
Making business operations as simple and easy as possible enables a company to run more effectively. Outsourcing certain services, including IT, is incredibly convenient.
Frequent Availability
IT problems tend to occur at the worst possible times. Typically internal IT departments are unable to address issues during the middle of the night or outside normal business hours. An MSP can provide prompt service and solve dilemmas quickly. IT problems heavily impede on regular business operation, so fast fixes are crucial.
Focus on the Business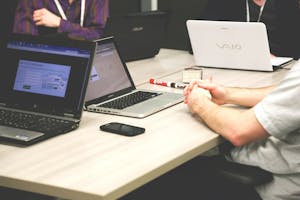 Business owners' priorities include growing the business, managing employees, and working on big picture concepts. Since there are numerous responsibilities to address, IT services are nearly impossible to handle alone. Outsourcing IT services frees up a business owner's schedule for more pressing work.
Peace of Mind
Technology evolves quickly and is becoming increasingly confusing and difficult to manage. Without training or education in IT, one might become overwhelmed with the many facets of business tech. Hiring a trusted IT company will help put a business owner's mind at ease.
Leave it to the Professionals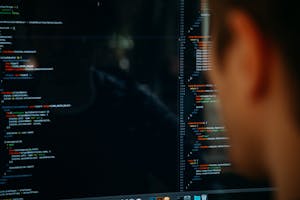 IT is a daunting part of operating a company that many business owners have little to no professional experience with. Not only is it difficult for unskilled people to take on their own technology requirements, but they might find it hard to staff an IT department. Attempting to hire employees for a service about which you aren't knowledgable about might cause you to choose employees with too little experience, no proper certification, or who are ill-equipped to handle the company's needs. MSPs can provide proof of experience, certification, and an extensive background of competent work. Ensuring your IT services are in the right hands will help you relax and decrease the risk of technical issues.
Lessens Risk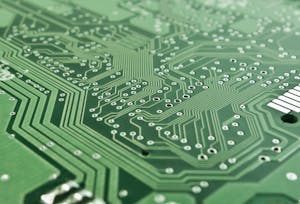 Cybersecurity threats are very prevalent these days and no business is immune. Anyone can be a target so it's imperative to be prepared for and protected from a cybersecurity crisis. If a business is not up to date on attack prevention and response, the business, its employees, and its customers are at risk. Outsourcing IT protection to an experienced company allows experts to assume that risk. MSPs protect businesses with proper software and equipment, and they respond appropriately when attacks occur. Working with a knowledgeable company significantly decreases a business's vulnerability.
Meeting Compliance Standards
There are several important government standards pertaining to technology that companies must adhere to. Business owners could do difficult heavy lifting to be in accordance with these requirements, or simply allow an MSP with extensive insight into the industry to handle it. Instead of taking on immense responsibility, just divert that accountability to the experts.
Growing the Business
Business owners have many objectives, and growing the company is a high priority. There are several measures that help attain this target, and outsourcing IT services is one of them.
Lower Cost of Labor and Training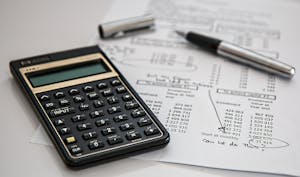 Hiring and training an IT department poses a huge burden on a business's bottom line. Outsourcing IT is not only less expensive than hiring internal employees, but an MSP will help prevent expensive technology mishaps. They also assist in the complex navigation of choosing equipment and programs for the best price because their goal is to help a business get the best return on investment. Businesses that can demonstrate effective use of funds encourage potential investors to work with them, and cutting expenses also enables you to pass those savings onto your customers.
Access to New Tech
Many businesses do not have immediate resources to update their IT equipment or implement new tools. An MSP is fully prepared to take on new projects, provide state of the art technology, and ensure it's tailored to a business's needs. Instead of stopping everything to update your software or getting by with sub-par equipment, outsourcing these projects will allow your business to have the most technological advantages as possible.
Managing Growth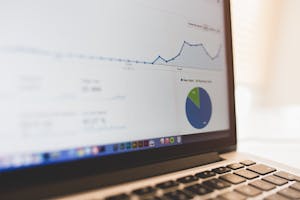 If your small business is expanding, an MSP can provide you with tools to properly and effectively scale up. MSPs are adept at helping companies manage growth without missing a beat. Whether a business is rapidly getting bigger, or slowly gaining traction, an MSP helps prevent overwhelming roadblocks.
Outsourcing IT to the Right MSP
Choosing the correct MSP requires careful decision making. Businesses should follow these measures in order to find the best fit.
Check Reviews and Testimonials
Conduct thorough research. Seek out testimonials and reviews on numerous companies through their websites, Google Reviews, Yelp, etc. Be sure to ask any potential MSPs to provide references and contact them with questions.
Prompt Service
The modern business world is fast-paced. If something goes wrong, the clock is ticking and problems need to be resolved immediately. Only work with a company that can provide reliably quick service. Quality of service is paramount, but speed of service is just as important.
Proper Training and Certifications
Ask potential MSPs to provide proof of certifications and training. Before hiring experts, verify their expertise.
Choose an Experienced Company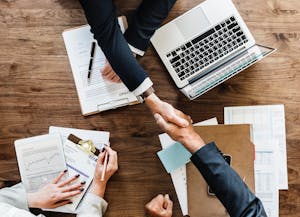 A small and inexperienced company might offer low prices, but beware of deals that seem too good to be true. It's necessary to find an MSP with a strong background. A trustworthy MSP will have years of experience working with a variety of businesses. A long track record of quality service will ensure a company that they are in capable hands.
Resources and Manpower
Before hiring an MSP, discuss at length about expectations to confirm they have proper resources and adequate manpower for your needs. Find out how many clients they have and how many employees work for them. Communicating honestly and openly will ensure an MSP is the best fit for you. You don't want to work with a company that can only provide minimal support due to being overwhelmed by other clients.
Outsourcing IT to ITSG
ITSG has been serving the Philadelphia area for decades. Our mission is to bolster businesses to thrive and grow by providing the best possible IT services at a reasonable price. Since we believe in our skills so strongly, your satisfaction is guaranteed or your money back. We know how fast the world moves these days, so we promise prompt service.
Contact us
today to discuss your IT needs and create a plan that is right for your business.