Any cyber security expert worth their title can tell you that malicious ransomware attacks are on the rise. To date, several government entities have been hit with ransomware, a particularly nasty attack that hackers can use to extort huge sums of money from their targets. In January of this year, for example, the St. Louis Public Library system was brought to a virtual standstill when more than 700 computers at 16 branches were rendered inoperable thanks to a ransomware attack that effectively halted checkout and computer services. Threats from ransomware are present at every level of society. From your personal information to your business's trade secrets, the possibility that someone might be preying on your most sensitive data is solid. That's why it's important to understand how you can protect yourself from these hostile intrusions, so you don't find yourself on the receiving end of a ransomware attack.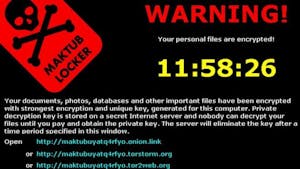 What Is Ransomware?
Ransomware can infiltrate your system in a variety of different ways. It can arrive in a seemingly innocuous email asking an employee to click a link, or perhaps it might arrive in a document that has every appearance of legitimacy. Either way, once an employee clicks on the ransomware, one of two things will happen. Encrypting ransomware converts your data into encrypted files that are only accessible when you pay the bill. Locker ransomware locks employees out of their operating system, making it impossible to even use their computer, let alone access any files or applications. When the ransomware is activated, the person behind the attack will contact your business and offer to unlock the data for an exorbitant fee. For personal attacks the fee can be anywhere from $50 to $500. When your business comes under attack, however, the total can reach into the thousands or higher. A single call to Media, Pennsylvania's IT Services Group can help remedy most or all of your ransomware woes. You just have to enlist our professionals, and we'll do the rest. Here are a few other ways for you to help prevent ransomware attacks:
Be Extremely Selective About the Programs You Download

An easy way to prevent ransomware attacks is to keep your employees from downloading external or unapproved programs. That can be difficult to enforce, especially in a BYOD environment, but it's still remarkably effective. Educating your team frequently about the risks and how to avoid them is recommended.

Make Sure Your Software is Always Up to Date

Sure, those update prompts for apps or operating systems can be irksome. They're time consuming and disruptive, and they never seem to offer any fun bells and whistles. However, it's extremely important that everyone at your company keeps both their hardware and software updated as soon as they're prompted. This will help prevent your system from becoming exposed to ransomware simply because it's out of date.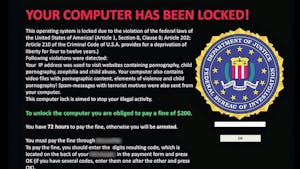 Keep Internal Documents On the Cloud

Keep a soft copy of all your company's memos and documents on the cloud so there's no downloading necessary. This will keep your company safe against impostors who might pretend to represent you and dupe your employees.

Don't Trust Your Antivirus Software

Ransomware is evolving at such a rapid pace that it's even developing to the point at which antivirus software is borderline useless. It takes a dedicated team of people who are always on the lookout for the latest version of the most devious schemes to truly protect your data.

Never Click Suspicious Links

"When in doubt, throw it out," says the National Cyber Security Alliance. That's easier said than done, of course, especially since ransomware criminals have evolved their efforts considerably.

Communicate, Communicate, Communicate

Have your employees stay informed on the most current threats to your infrastructure by holding meetings and sharing emails. By extension, ask your employees to help your customers keep on top of potential threats, as well. Let them know the risks, and even reward those employees who take your concerns to heart and do their best to protect against ransomware.

Back Up Your Work… A Lot

As often as possible, you should make sure that you're backing up your data. If you've never considered cloud technology, the pros at IT Services Group can help you determine if that's what's right for your needs.

Take Away Your Enemy's Ammunition Before They Even Get Started

When you put your company's IT safety in the hands of a group of passionate, highly trained veterans like the team at IT Services Group in Media, Pennsylvania, then you're already ahead of the curve when it comes to defending your data against ransomware.
Our comprehensive Failsafe Backup Systems and Cloud Integration Services can keep secure copies of all your information — not just data, but copies of your operating system, applications, services, and configuration settings, as well. These few extra measures can help stop potential ransomware attacks before thieves even target your company.