There is a common misperception that small businesses are unlikely to be hacked. If you think you are safe because your company is small, think again. More and more cyberattacks are being directed at small businesses because they do not usually have the security measures in place to protect themselves, and hackers know it. However, there are some highly effective and accessible things that you can do to ensure that you do not become a victim of a cyberattack. Read on to find out more about the measures you can take right now to protect yourself.
Be Aware of Social Engineering
You have likely heard of phishing attacks, but you may not be familiar with the new trend of spear phishing attacks. In such an attack, the hacker sends an email that appears as if it were sent from a business or individual that you know. The term "spear phishing" comes from the fact that the attack is focused on a specific organization, as opposed to phishing, which casts a much wider net. In short, it is a very targeted attack. Now the big question: how does the hacker know what information to use?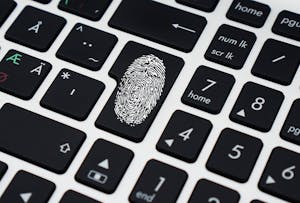 The answer lies in social engineering. In social engineering, hackers learn as much as they can about your company and your employees by starting with your web page and then prowling around on social media. Pictures, friend lists, and check-ins that seem innocuous can be used against your employees by hackers to trick them into believing an email is from a close friend, an air conditioning repair company you used last month, or a catering service that provided the meal at your recent meeting.
It's unreasonable to expect employees to curtail their social media activity, and you cannot monitor everything they do online. You can, however, educate your employees on social engineering and their need to be careful with blindly following links and providing login information. One careless employee can bring a company down, sadly.
Enforce Strong Passwords
One of the key lines of defense against cyberattacks and hackers involves strong passwords. Many hackers aim for the low hanging fruit, so to speak, and will start with a list of the most commonly used passwords when attempting to access a system. When their attempts are foiled, they are likely to move on to the next target.
No one should be able to guess your password by going on social media and figuring out the name of your pet and what year you were born. They should not be able to correctly guess that your login is "admin" and your password is "pwd000." We may scoff at complex password requirements involving at least one number, a symbol, a capital letter, and no dictionary words, but such stringent rules are used for a good reason.
Invest in a Backup System
Bad things can happen to your data, even if a hacker is not involved. A simple thing like a power outage, which can happen at any time, or a weather-related disaster could lead to your data being wiped out in a matter of seconds. Most people think all is well as long as they have a backup of the data somewhere, but in fact, what you really need is a full backup system.
Your data should not only be backed up onsite but redundantly stored at different locations and encrypted so that your sensitive data remains safe from prying eyes. In addition, you need a quick and easy way to get that data restored if disaster does strike. The best way to do this is to invest in a quality backup system. Many small business owners mistakenly think that only larger companies can afford these types of systems, but effective backup systems are available for small businesses, too.
Invest in Security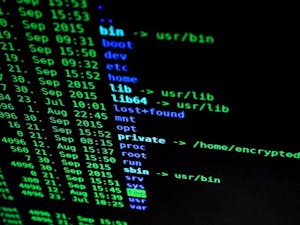 If you are a small business, you probably do not have the manpower needed to implement your own network security department. However, you cannot afford to assume that you will never be the target of a cyberattack. In fact, smaller companies are often a target because they are not as well defended as larger companies.
There are services and tools available to help you secure your business. Even if you have no idea of the difference between malware and a distributed denial of service attack, you can get the help you need to protect your assets and your data. One of the key things to keep in mind is that there is no one-size-fits-all solution to your security needs, and effective security systems involve more layers of protection than a simple firewall can provide.
If you want minimize your chances of becoming a victim of a cyberattack, then you need to be willing to invest in cyber security measures.
Simple Security Measures
You do not need a degree in computer science to implement the simple, straightforward security measures discussed in this article. Informing your employees about the dangers of social engineering so they are aware of what can happen, enforcing the use of powerful passwords to dissuade hackers, and making an investment in security and a backup system will go far in protecting your company from cyberattacks.
Call ITSG For Help
If you are interested in a reliable backup system or would like to learn more about investing in cyber security measures, contact us. The IT Services Group has services available to fit both the needs and budgets of small companies, including our FailSafe Backup System with the award winning StorageCraft® software and our flexible network and data security solutions. An investment in our reliable and cost-effective solutions is an investment in the health of your business, now and into the future.